Today, OS Managing Partners Kevin O'Toole and Tom Scrivo proudly participated in Read Across America Week with the Hon. Brian R. Martinotti, U.S.D.J., U.S. Attorney Craig Carpenito, and students at Cliffside Park School No. 5. Read Across America is an annual reading motivation and awareness program organized by the National Education Association that calls for every child in every community to celebrate reading during the week of March 2, 2019, the birthday of beloved children's author Dr. Seuss.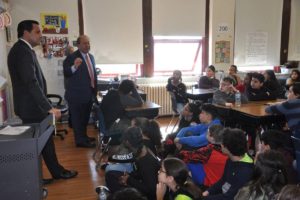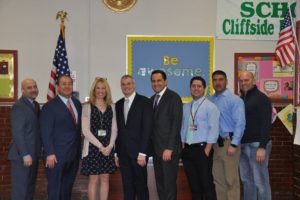 About O'Toole Scrivo, LLC
We are a carefully crafted mid-sized law firm of recognized subject matter experts practicing primarily in New York and New Jersey. We combine large-firm expertise with small-firm attention to client needs, representing businesses, insurance companies, and government entities. We are committed to delivering creative and timely results for the most high-profile and complex matters.