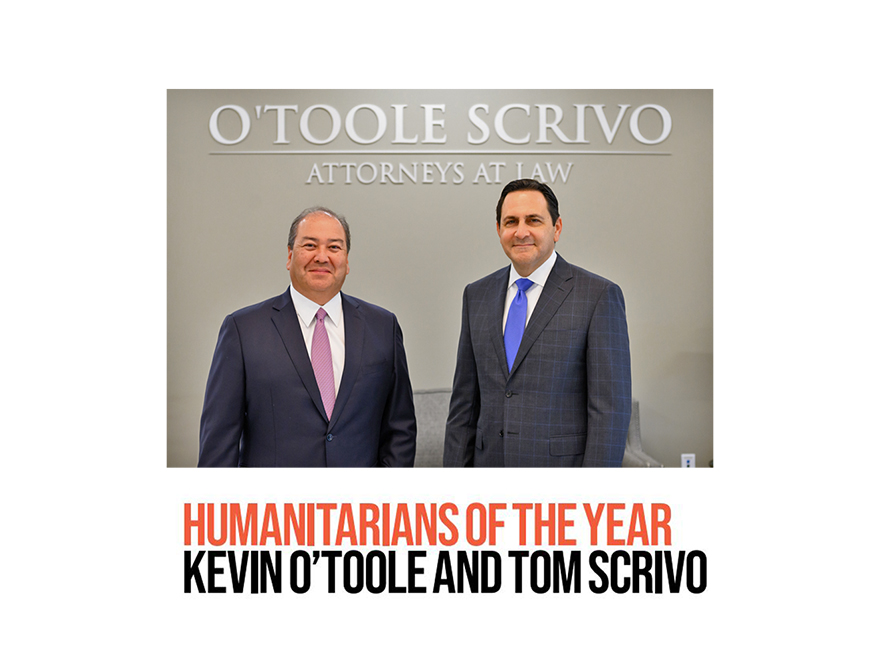 O'Toole Scrivo, LLC has a deep commitment to supporting charitable organizations and philanthropic initiatives. With food insecurity on the rise during the pandemic, OS partnered with insurance conglomerate Crum & Forster for a massive charitable giving initiative in 2021. OS dispatched attorneys across the country to deliver donations to food banks in Arkansas, Illinois, Michigan, New York, North Carolina, Texas, and New Jersey.
During the holiday season, Managing Partners Kevin O'Toole and Thomas Scrivo spearheaded a firm-wide toy drive, culminating in delivering over 400 toys and more than $2,000 to Toys for Tots for needy children. When tornadoes and severe weather impacted Western Kentucky in December, OS generously supported the Western Kentucky Tornado Relief Fund.
In 2021, the firm donated approximately $200,000 to a more than fifty organizations, including, but not limited to, the American Cancer Society, American Heart Association, American Lung Association, Cedar Grove Volunteer Fire Department, Community Food Bank of New Jersey, Community Options, Destiny's Bridge, Disabled American Veterans, Epilepsy Services of NJ, Foundation for Morristown Medical Center, Girl Scouts, LGBTQ Center of Durham NC, NAACP, PAPD Widow's and Children's Fund, St. Jude Children's Research Hospital, Susan G. Komen Cure, Sumas Family Foundation, Survivor Summit, Team Hill Foundation, Volunteer Lawyers for Justice, and World Food Programs. The firm also supported local soup kitchens and assisted individuals in need who came to the firm's attention as needing help.
O'Toole and Scrivo were humbled when the New Jersey Globe honored them as Humanitarians of the Year in its annual Year in Review publication.
Since its inception nearly five years ago, OS has made giving back to society a hallmark of its approach to doing business.
While 2021 was a challenging year, we are hopeful that our charitable giving made a meaningful impact in the lives of those in need. O'Toole Scrivo, LLC and all its employees are committed to continuing their charitable giving in 2022.
About O'Toole Scrivo, LLC
We are a carefully crafted mid-sized law firm of recognized subject matter experts practicing primarily in New York and New Jersey. We combine large-firm expertise with small-firm attention to client needs, representing businesses, insurance companies, and government entities. We are committed to delivering creative and timely results for the most high-profile and complex matters.