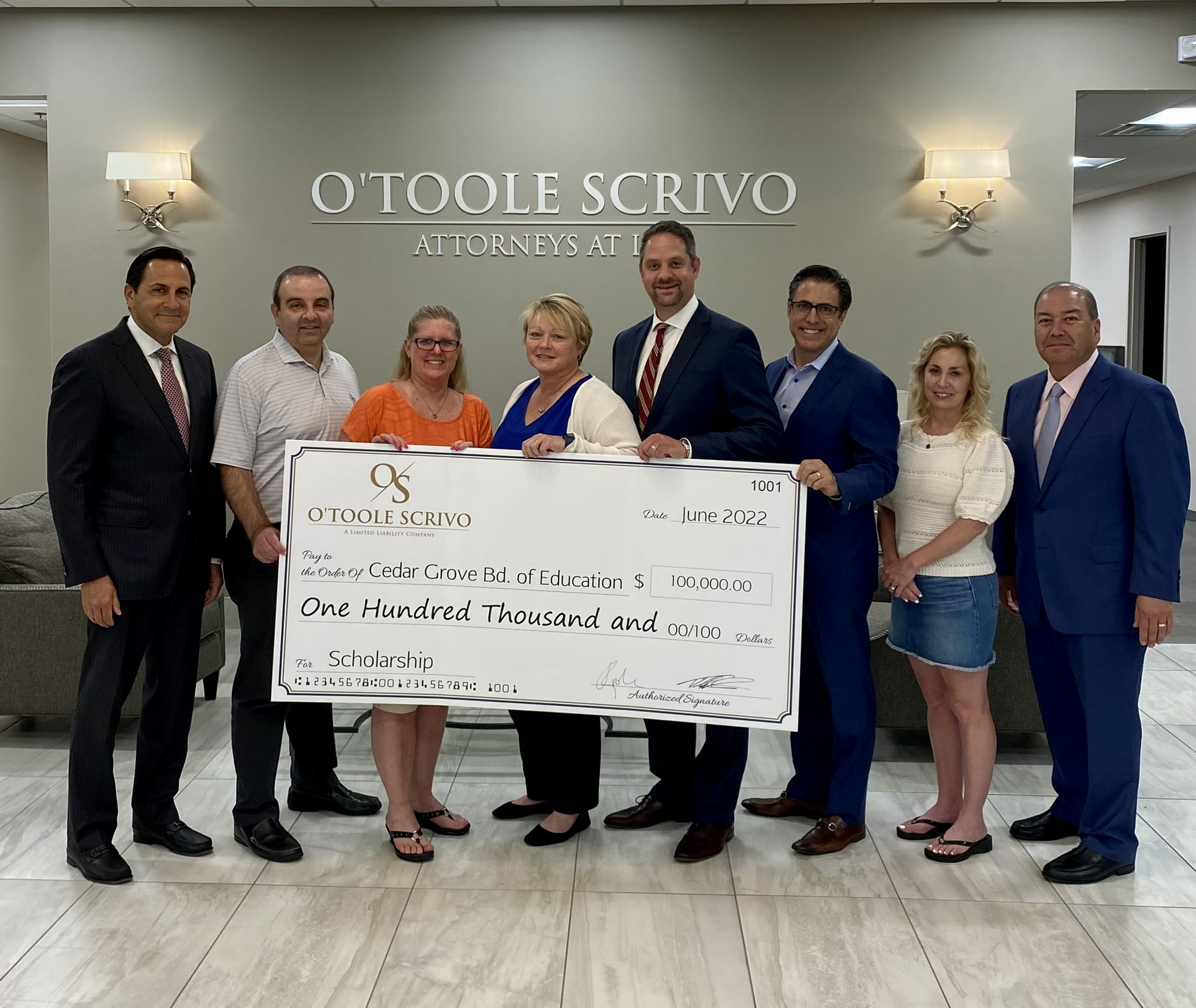 On behalf of O'Toole Scrivo, LLC, Managing Partners Kevin O'Toole and Thomas Scrivo established the 2022 O'Toole Scrivo Law Firm Scholarship for Cedar Grove High School students. The scholarship will provide monetary assistance to five graduating Cedar Grove High School students attending an accredited institution of higher learning following their graduation. Five qualified students will receive $5,000 each for their future educational needs, chosen based on financial need, academic ability, volunteerism, and community service.
The firm worked closely with the Cedar Grove Board of Education to create the type of scholarship that would best serve the needs of their students. This initial program pledges the funds for four years and will assist twenty students in their educational endeavors.
O'Toole, a former Cedar Grove mayor and councilmember and 1982 graduate of Cedar Grove High School, said, "It is an honor to be able to make this commitment to the future leaders of our town." Scrivo noted that "Education is the cornerstone of lifelong success, and it is a privilege to help these students along their journey."
Located in Cedar Grove, Cedar Grove High School educates just under 500 students a year. Last year, over 70% of its graduating class attended four-year colleges.
About O'Toole Scrivo, LLC
We are a carefully crafted mid-sized law firm of recognized subject matter experts practicing primarily in New York and New Jersey. We combine large-firm expertise with small-firm attention to client needs, representing businesses, insurance companies, and government entities. We are committed to delivering creative and timely results for the most high-profile and complex matters.