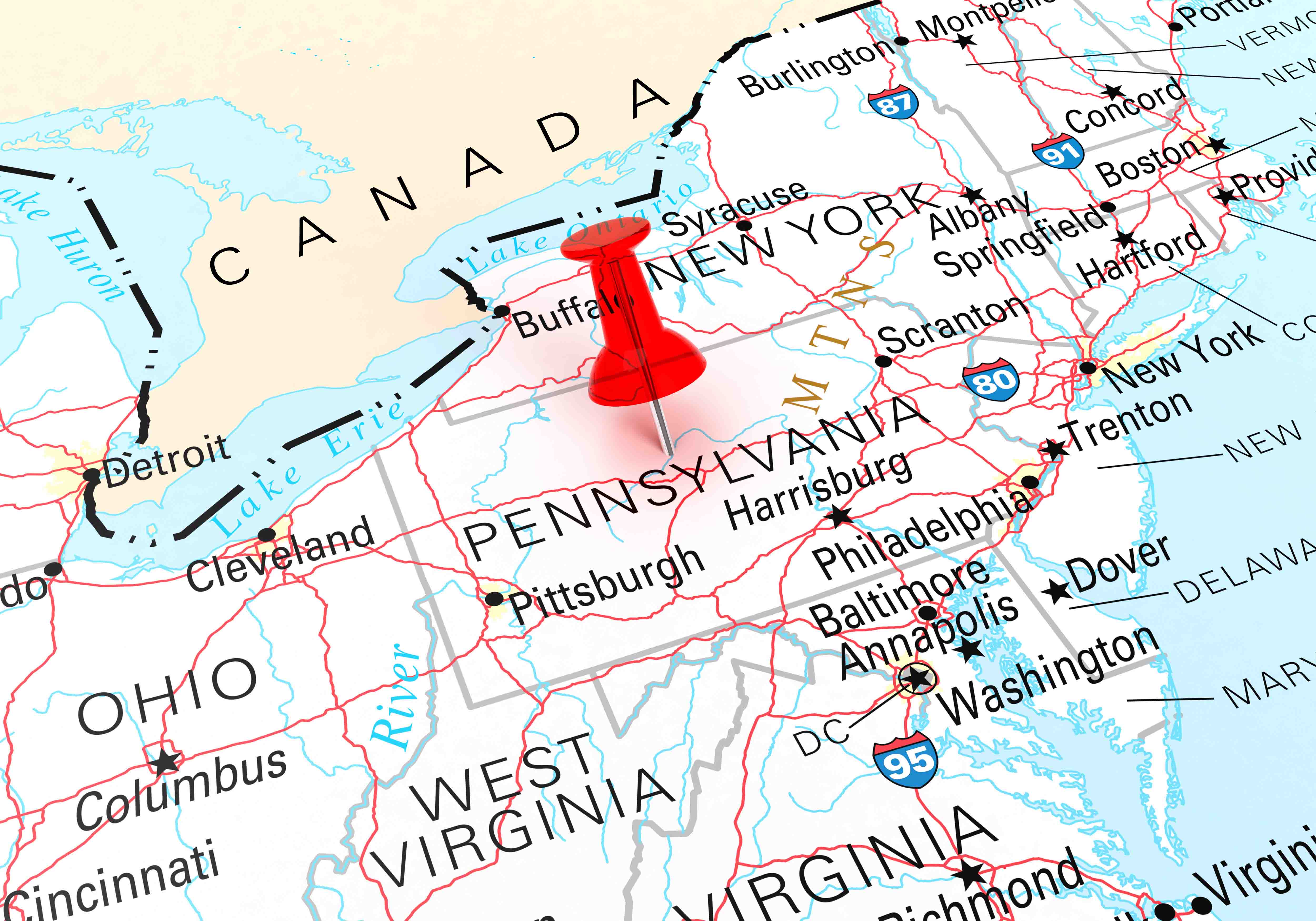 Long believed overridden, Pennsylvania Fire Insurance Co. v. Gold Issue Mining & Miling Co.'s legal precedent has new life. On June 27, 2023, in a 4-1-4 decision, the U.S. Supreme Court issued an opinion in Mallory v. Norfolk Southern R. Co.,[1]upholding a Pennsylvania long-arm statute that expressly subjects out-of-state companies to general personal jurisdiction in Pennsylvania merely by registering to do business in that state. This decision has significant implications for all companies registered to do business in Pennsylvania and potentially opens the door to allow other states to enact similar broad jurisdictional legislation.
Robert Mallory sued his former employer, Norfolk Southern Railway Company ("Norfolk Southern"), and alleged that his exposure to toxic chemicals on the job caused him to develop cancer. Norfolk Southern is incorporated and headquartered in Virginia. Mr. Mallory worked for Norfolk Southern in Ohio and then Virginia. However, Mr. Mallory, a resident of Virginia, sued the company in Pennsylvania. Norfolk Southern contended that a Pennsylvania court exercising personal jurisdiction over it would violate the Due Process Clause of the Fourteenth Amendment. Mr. Mallory, however, relied on Pennsylvania's "long-arm statute," which permits its courts to "exercise general personal jurisdiction" over a registered foreign company on "any cause of action."[2] Ruling in favor of Norfolk Southern, the Supreme Court of Pennsylvania concluded that Pennsylvania's long-arm statute violated the Due Process Clause and dismissed the case.
In Mallory, the U.S. Supreme Court disagreed with the Commonwealth's highest court, concluding that the statute at issue complies with Due Process, and remanded the case to the Supreme Court of Pennsylvania for further proceedings. Mr. Mallory argued that Pennsylvania Fire precedent allowed a "consent by registration" statute, like the one at issue, and was still valid law. Norfolk Southern argued that the alleged "consent" was coerced as there was no choice but to register with the Commonwealth if a company wanted to do business in Pennsylvania. With Justices Alito and Jackson writing separate concurring opinions, the majority sided with Mr. Mallory. Writing for the majority, Justice Gorsuch wrote that "Norfolk Southern applied for a 'Certificate of Authority' from the Commonwealth, which, once approved, conferred on Norfolk Southern both the benefits and burdens shared by domestic corporations, including amenability to suit in state court on any claim." Thus, "the court need not speculate whether any other statutory scheme and set of facts would suffice to establish consent to suit. It is enough to acknowledge that the state law and facts before the court fall squarely within Pennsylvania Fire's Rule." The majority determined that more recent Supreme Court jurisdictional decisions, like International Shoe and Daimler, had not overridden Pennsylvania Fire's precedent.
Justice Alito authored a concurring opinion that left the door open for further challenges and suggested that Pennsylvania's long-arm statute may violate the dormant Commerce Clause. Justice Alito wrote, "I am hard-pressed to identify any legitimate local interest that is advanced by requiring an out-of-state company to defend a suit brought by an out-of-state plaintiff on claims wholly unconnected to the forum state."
However, while further challenges may come to the Pennsylvania law, the Court's opinion in Mallory holds that due process permits a state to require registered foreign businesses to consent to general personal jurisdiction to do business there. Before Mallory, states were somewhat split on whether the Due Process Clause allowed states to require consent to general jurisdiction as a precondition for registration to do business in the state. In the wake of this decision, states may revisit those decisions and construe existing legislation to confer such long-arm jurisdiction or enact more explicit consent-by-registration statutes.
Putting those potential implications aside, companies registered to do business in Pennsylvania and states with similar long-arm statutes should evaluate whether they are actively doing business in Pennsylvania. If a company is no longer doing business in Pennsylvania, it should consider withdrawing its business registration. Further, foreign companies in Pennsylvania should analyze whether the business generated from the Pennsylvania registration outweighs the potential cost of being sued in that jurisdiction on claims unrelated to that state.
[1] 600 U.S. ____ (2023).
[2] 42 Pa. Cons. Stat. § 5301(a)(2)(i), (b).
About O'Toole Scrivo, LLC
We are a carefully crafted mid-sized law firm of recognized subject matter experts practicing primarily in New York and New Jersey. We combine large-firm expertise with small-firm attention to client needs, representing businesses, insurance companies, and government entities. We are committed to delivering creative and timely results for the most high-profile and complex matters.