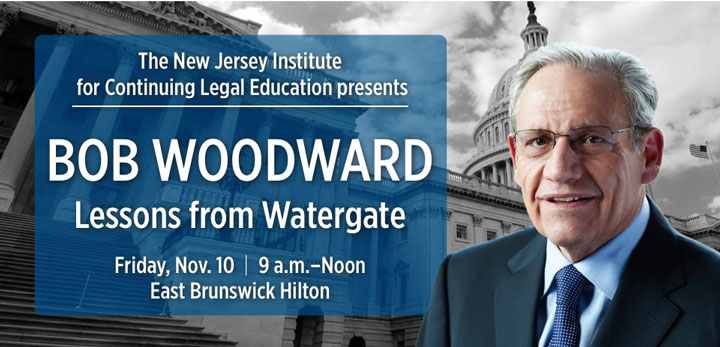 On November 10, 2017, Managing Partner Thomas P. Scrivo will be speaking at a special NJSBA/NJICLE showcase presentation featuring Bob Woodward. Woodward will share with audiences on how Watergate forever altered the nature of the Presidency, politics, and journalism. The program will include a round table discussion with some of New Jersey's leading legal experts and journalists, including the Hon. Travis L. Francis, A.J.S.C. (Ret.), Thomas J. Cafferty, Esq. of Gibbons P.C., Paula Saha, Director of Communications at the NJSBA, and Charles Stile, Columnist at The Bergen Record.
For more information and to register, please visit here.
About O'Toole Scrivo, LLC
We are a carefully crafted mid-sized law firm of recognized subject matter experts practicing primarily in New York and New Jersey. We combine large-firm expertise with small-firm attention to client needs, representing businesses, insurance companies, and government entities. We are committed to delivering creative and timely results for the most high-profile and complex matters.