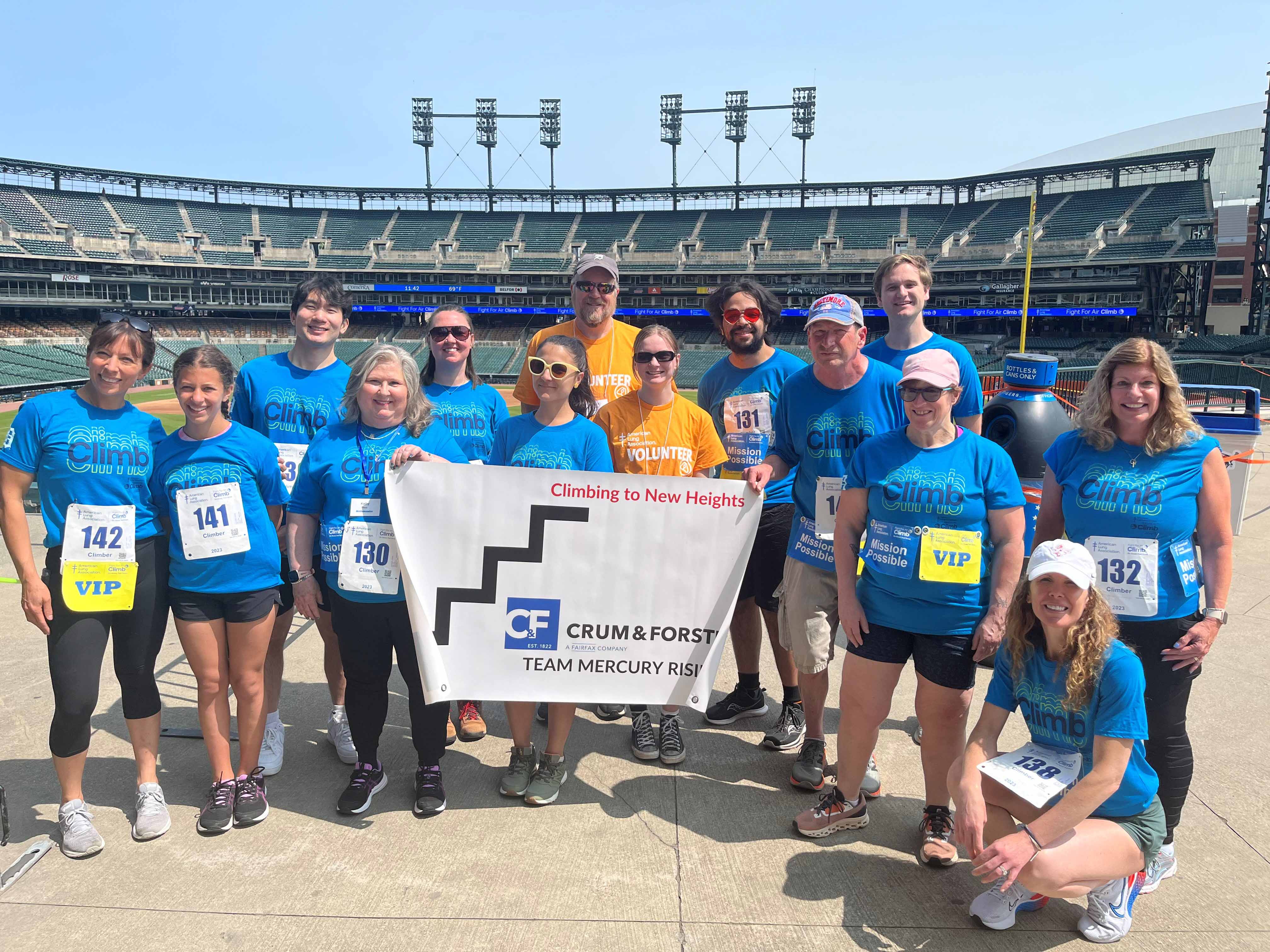 Attorneys from OS were proud to partner with Crum & Forster last weekend to support the American Lung Association's annual Fight for Air Climb at Comerica Park in Detroit. This collaborative effort aims to raise awareness and funds for education, research, and advocacy for lung health.
The Fight for Air Climb is a unique and exhilarating event where participants climb multiple flights of stairs in prominent buildings, symbolizing solidarity with those fighting lung disease. This inspiring event attracts individuals, teams, and organizations committed to positively impacting lung health. At this year's Detroit climb, its seventeenth event, nearly 400 people climbed stairs in Comerica Park, raising more than $275,000.
OS and Crum & Forster joined hands this year to bolster this vital cause and support the American Lung Association's mission. OS Managing Partner Kevin O'Toole said, "Lung health is a critical issue affecting countless individuals, and we believe in advocating for their well-being. We are thrilled to partner with Crum and support the American Lung Association Fight for Air Climb. Together we aim to make a lasting impact in the fight against lung disease."
About O'Toole Scrivo, LLC
We are a carefully crafted mid-sized law firm of recognized subject matter experts practicing primarily in New York and New Jersey. We combine large-firm expertise with small-firm attention to client needs, representing businesses, insurance companies, and government entities. We are committed to delivering creative and timely results for the most high-profile and complex matters.