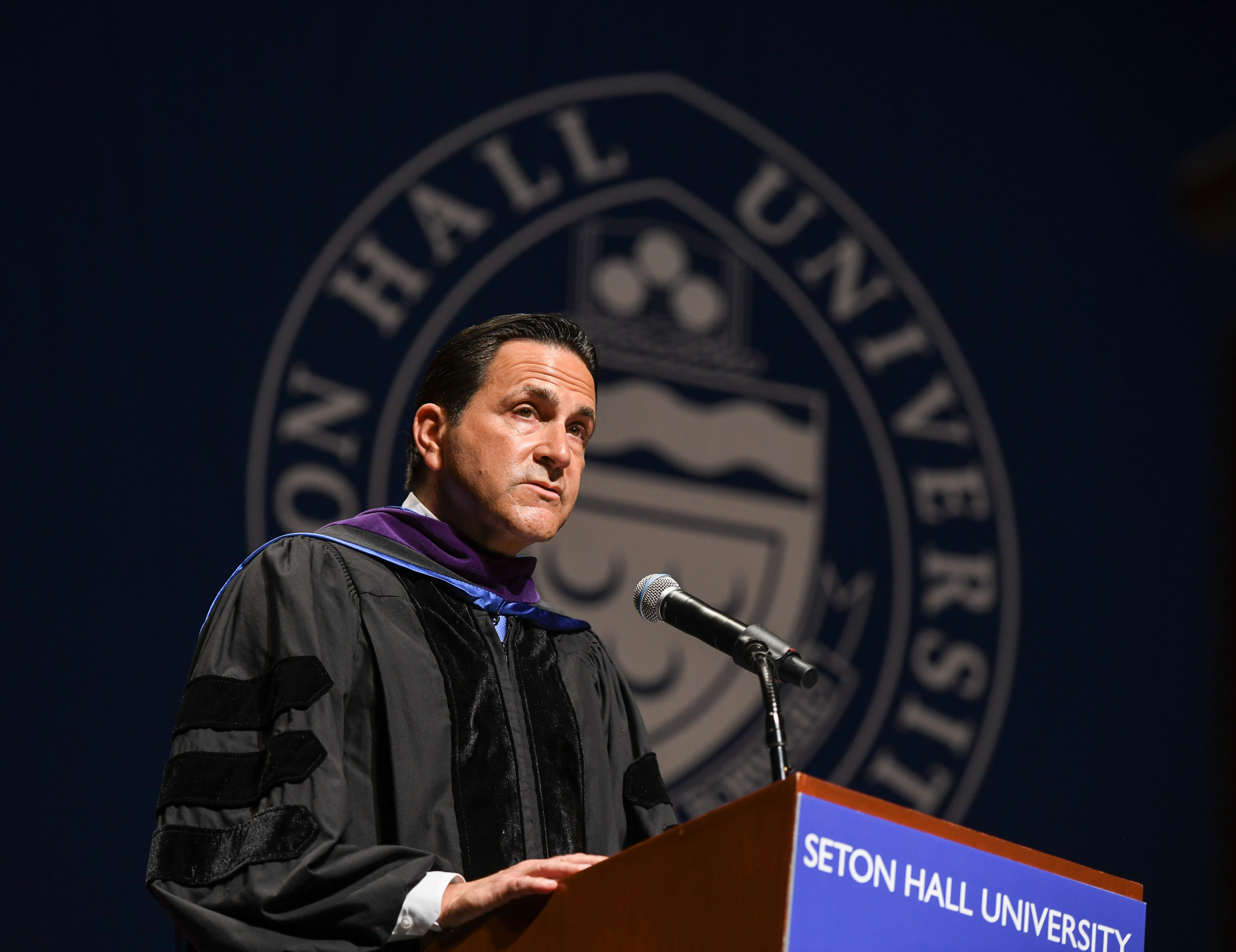 OS Co-Managing Partner Thomas Scrivo addressed the Seton Hall Law School Class of 2022 on Wednesday, June 1, at the New Jersey Performing Arts Center. As Chair of the Law School's Board of Visitors, Mr. Scrivo shared his advice on achieving success in the legal profession with the newly minted graduates.
A 1989 graduate of the Law School, Mr. Scrivo remarked on the prominence the law school has achieved, due in large part to the strength, character, and generosity of its alumni. He noted that in the last thirty-plus years, Seton Hall Law graduates "have filled more than 100 state court judgeships, two Third Circuit judgeships, eight federal district court judgeships, our first Associate Justice of the New Jersey Supreme Court, two of the last four United States Attorneys, the Attorney General of New Jersey, members of the New Jersey General Assembly and Senate, and a Governor."
The only Catholic law school in New Jersey, Seton Hall Law opened more than seventy years ago and graduated its first class in 1954.
About O'Toole Scrivo, LLC
We are a carefully crafted mid-sized law firm of recognized subject matter experts practicing primarily in New York and New Jersey. We combine large-firm expertise with small-firm attention to client needs, representing businesses, insurance companies, and government entities. We are committed to delivering creative and timely results for the most high-profile and complex matters.